Sometimes when things go wrong, it can work out that everything ends up better because of it. That was the case with this '91 Tercel. The owner bought a 4EFTE (1.3 Turbo from a JDM Toyota Starlet GT) automatic that was intended for his Corolla wagon show car. The problem was, the engine wasn't the right one... the 4EFTE is neither an easy or an ideal swap for a Corolla! The first plan was to sell the engine off, but no one was picking it up, and it needed to be taken care of. The solution? Buy a car to swap it into!
An inexpensive Tercel was bought for the engine to go into

While most of the time the car is bought first and then the engine, but not this time! We located a '91 Tercel that had some high miles and a tired 3EE engine, and it was the perfect swap candidate. We got it to the shop and quickly pulled the engine out.



The old 3EE engine is pulled and placed for some wiring work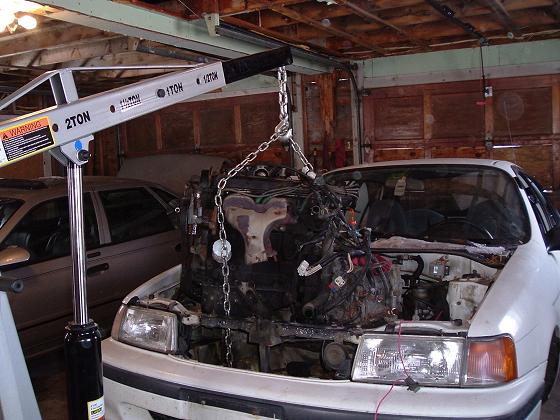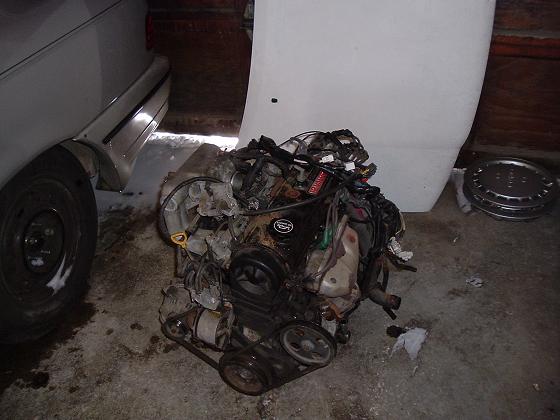 With both engines sitting side by side, the wiring harness was stripped and reworked. Then the needed parts were swapped over, and the engine was installed.



Wiring is done and then the 4EFTE is dropped into the engine bay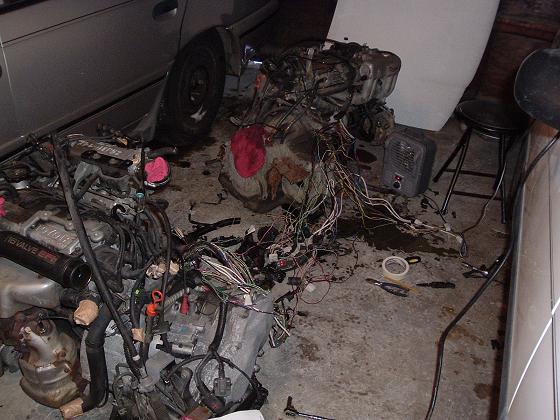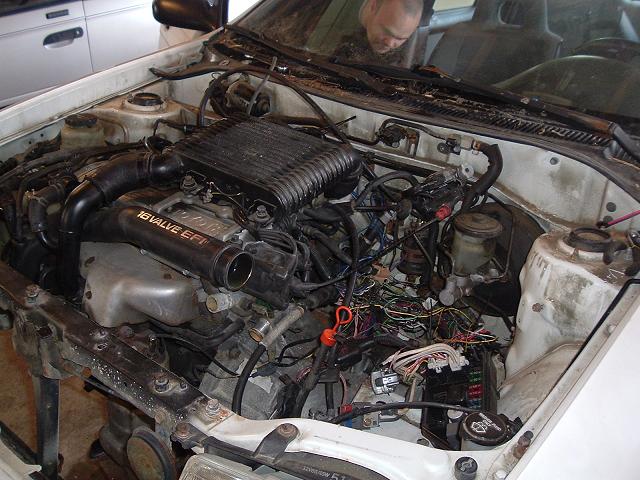 Since this is a pretty direct swap, there was little fabrication involved. Once the wiring was completed and all the bugs were sorted out, the car started right up! A few more items take care of, and the engine was just about ready to go.



Final changes are made and the car is put back together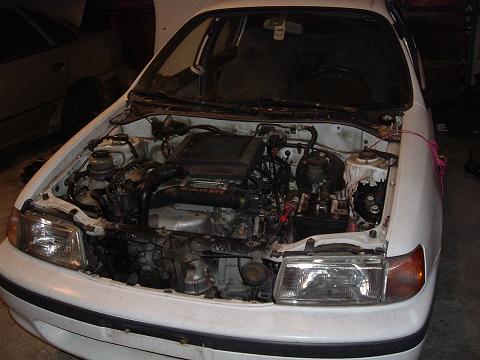 The harness is loomed up and an intake fabricated. The interior wiring and panels were installed, and that wrapped up this swap. Future plans for the car include a bodykit, front mount intercooler, turbo upgrade, and much more.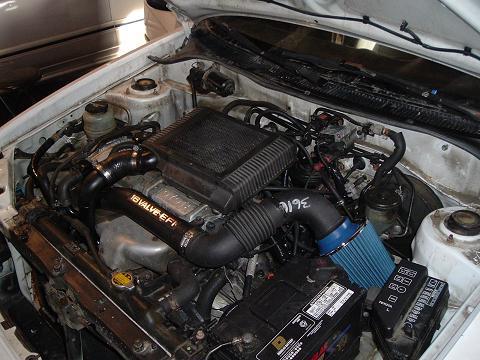 A complete discussion of this swap can be found here