Mark brought us his '94 3000GT base model for an engine swap. The donor? A JDM 3000GT VR4 Twin Turbo, of course!
First up was pulling the engine from the clip.

As we normally recommend when doing an engine swap, Mark decided to have a full "120k mile maintenance" done on the engine before installing it. This basically consists of all new seals, new water pump, timing belt, and so on.



Here is the engine during the disassembly process, and with the new timing belt intalled.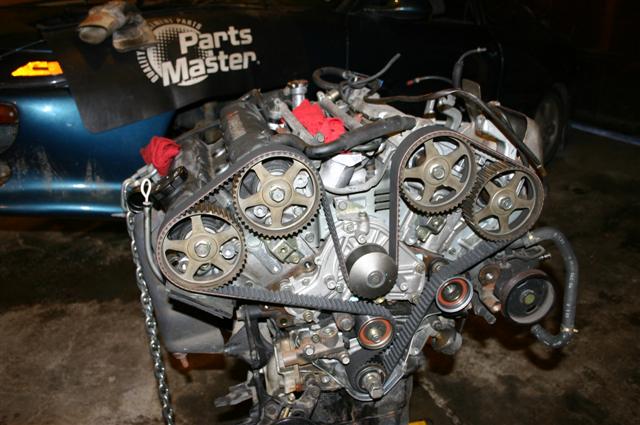 Then we turn our attention to the stock engine, and out it comes!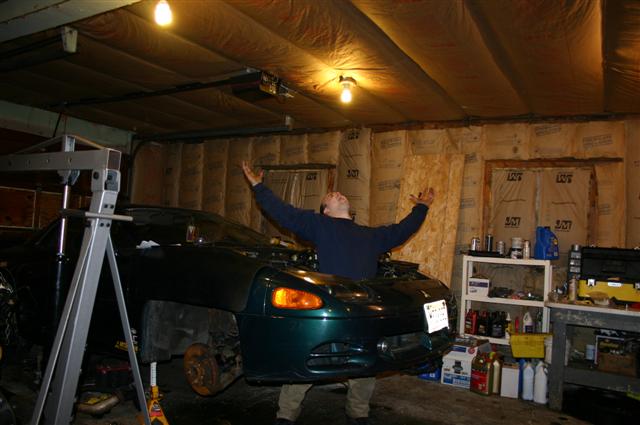 Transmission being removed from the stock engine...
A new stage three clutch is installed, and the transmission is attached
The engine is dropped into the car, and once installation is complete, it's ready to rock!

A complete discussion of this swap can be found here